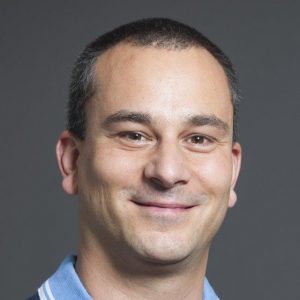 My name is Lenz Grimmer and I am a Linux/Open Source enthusiast since 1995.
I currently live in Hamburg, Germany and work for SUSE from out of my home office, supporting the team that develops the Ceph Dashboard. I have been appointed to be the Component Lead for this component in the upstream Ceph project. Previously, the team has been working on openATTIC, an Open Source Monitoring and Management System for Ceph, which SUSE acquired from it-novum in November 2016. Now that Ceph Dashboard has reached feature parity with openATTIC, the latter project has been put into maintenance mode.
I joined it-novum GmbH as the development and product management team lead for openATTIC in July 2015.
Before, I worked at TeamDrive Systems GmbH as a Senior Product Manager from January 2014 until June 2015.
From April 2011 until December 2013, I was a member of the Oracle Linux Product Management Team at Oracle.
Prior to that role I worked in the MySQL community relations team. Before I joined that team in December 2005, I worked there as a senior production engineer, in charge of producing the official MySQL server release builds.
Before MySQL, I was a member of the distribution development team of SuSE Linux AG in Nuernberg, Germany from April 1998 until the end of March 2002.
My professional career started in 1996, as a Linux/Unix systems administrator at Comvos GmbH in Mannheim, Germany.
My public GPG key:
4096R/DBDDA420
GPG Fingerprint:
3D2E 9D09 8CB9 E3A6 791E 2BB3 E66F 1B6A DBDD A420
How to get in contact with me
e-mail: lenz.grimmer@mailbox.org
Delta Chat: lenz.grimmer+deltachat@mailbox.org
More about and from me on other places